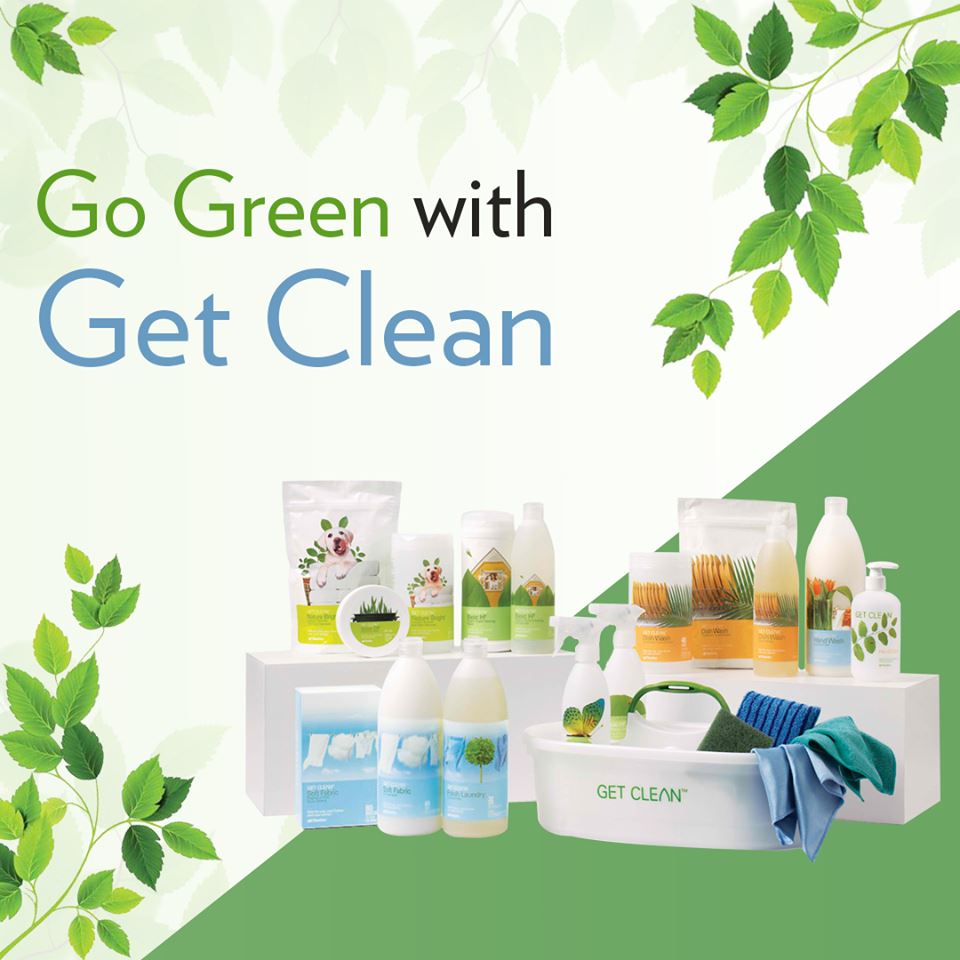 Nowadays, we know more about the impact we have on nature and humans. I think that it is time to look at our backyard first and globally we can achieve great things to our planet.

Here are 5 reasons that I chose to use " Get Clean " from Shaklee:

1. Safe: Get Clean means a safer home –
Get Clean products are non-toxic and free of harmful fumes, nitrates, phosphates, and chlorine bleach.
2. Powerful: Tough on dirt, gentle on the environment –
Typically, strong cleaners are rough on the environment, but a lot of eco-friendly cleaners seem a little too "friendly" to dirt. With Get Clean, you don't have to choose between powerful cleaners and powerful convictions to take care of your home.
3. Green: Earth-friendly cleaning agents –
Get Clean uses biodegradable, earth-friendly cleaning agents, with no phosphates, nitrates, or other things that the planet doesn't like.
4. Smart: Save money while you help save the earth –
Get Clean products are concentrated not only to reduce waste for our planet but to make it more economical too.
5. Multi-talented: One product, multiple uses –
Get Clean Nature Bright® Laundry Booster and Stain Remover acts as a powerful stain-fighter, brightener, and bleach alternative.
Basic H2® dominates grease, grime, and dirt in a thousand different ways


These reasons are why I chose Shaklee products because we know who made them and in what environment they are made of and in addition, they made extensive research on each and every product material.

Most of all, I like that I can use one product( Basic H2 )for many uses, which is wonderful and less waste for the environment.

Before choosing a product always look at the label if they are safe, natural for the environment and your family.

I would love to hear from you,

To your health,
Gaétane
Facebook Comments