Health And Wellness Market Trends!
| Category: Earn Online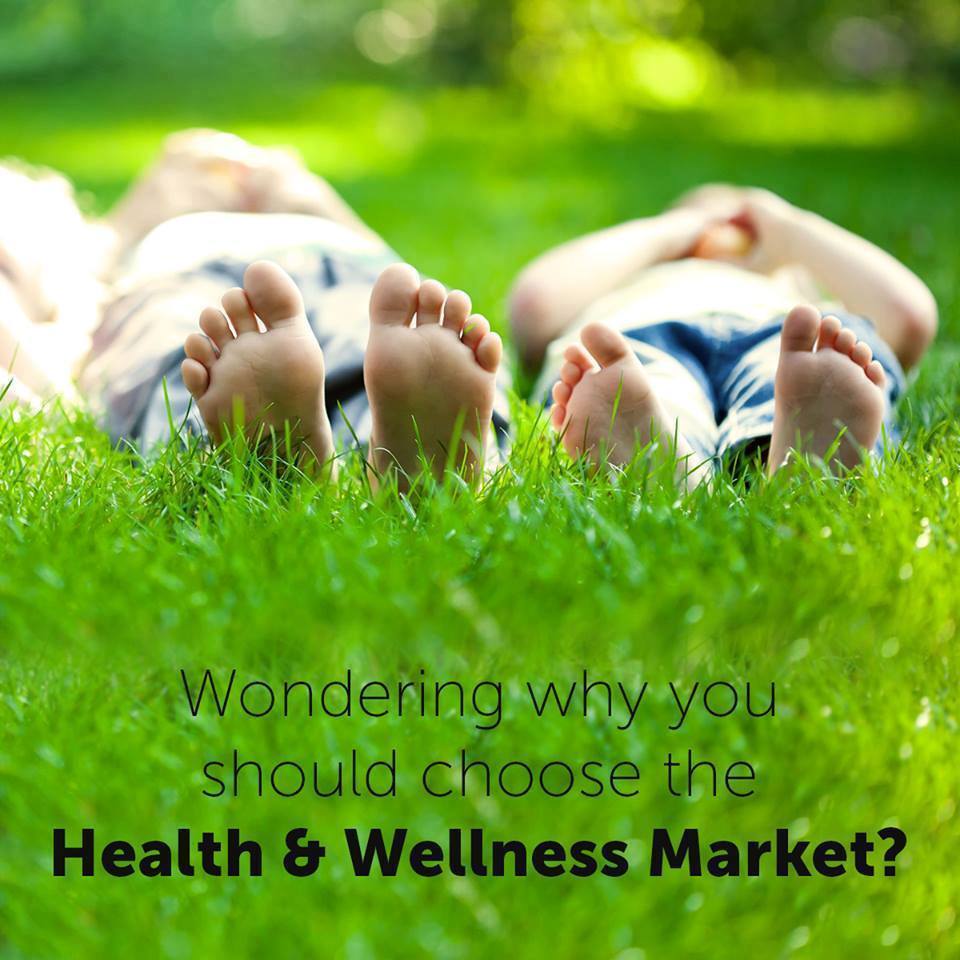 Today, It is not always easy to choose the market that you want to be in and It is very important when you want to start your own home-based business.
Before choosing a company in this industry you need to look at few factors and pick the right company. I have been looking few years before deciding to switch company. Because I did not like the way I was approached by the leaders.
Factors to consider in Health and Wellness Market:
Is it a small or huge market?


Some people go with the first company they found, It is good to search on the company first. How long they have been on the market, 4, 10, 50 years etc. Few companies don't get 5 years.
The marketers would say, we are huge because it is new products but we need to be careful with that because sometimes a few months later they are gone. Do your due diligence, it is always paid off.
Is it a growing market?
Because of today's people are more educated and health-oriented they look for more natural approaches and as we all know the people are getting older and want to live a healthier life and look younger. Then, It is a growing market for sure to look at.
It's rewarding.
In this industry, it is good to help others to get healthier by helping them and yourself as well. Not many industries encourage this.
You can enjoy working with people and watch them to transform themselves for a better health with the products or services that have made huge results for their families.
Fun and positive people.
When you enjoy what you do with positive people you like, you are happy and therefore your clients and customers will likely be willing to be in your business with you. Because they like to be surrounded by like-minded people.
To conclude, it is important to like what you do no matter what kind of business but I found that health and wellness industry is the best one for myself.
Enjoy your day,
Gaétane

Facebook Comments