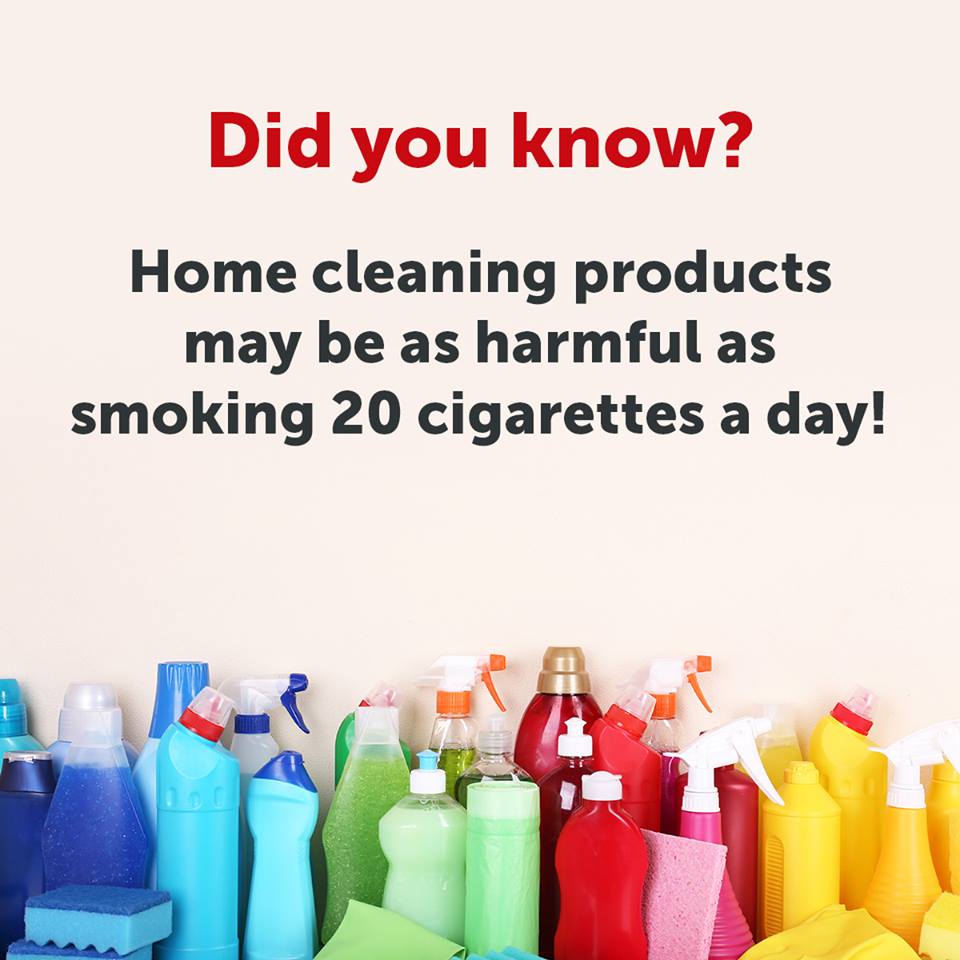 A study by scientists at the University of Bergen in Norway found that regular use of cleaning sprays can have the same health impact as smoking a pack of cigarettes a day.
I don't know about but it is quite scary to hear those facts.
And how about hidden chemicals cleaners in our household?
We use them without being aware that they are harmful to our children and family.
Here are some of them
1. Sodium Hydroxide

Found in: Dishwashing liquids, laundry products, oven cleaners, scouring cleansers, tub and tile cleaners
Side Effects: Inhalation is immediately irritating to the respiratory tract. Contact can cause severe damage to the eyes, skin, mouth, and throat and can cause liver and kidney damage.
2. Hydrochloric Acid

Found in: Odor eliminators and toilet bowl cleaners
Side Effects: Can cause severe damage to the skin. It can be harmful to health if inhaled and can also be fatal if swallowed.
3. Butyl Cellosolve

Found in: Cleaning wipes, degreasers, floor polish, rug shampoos, toilet bowl cleaners, tub and tile cleaners and window cleaners
Side Effects: Can cause irritation and tissue damage from inhalation
In conclusion, we need to be careful about what we bring to clean our house. Also, shop around to find the right and natural products which will be not toxic to our children.
Please, I would love to hear from you!
Have a wonderful day,
Gaétane
Facebook Comments