Creating A Toxic Free Home!
| Category: Healthy Baby
A few years ago before discovering Shaklee, I used to have few cleaning bottles for each uses such as kitchen, toilet, floors, and windows you named it.
On top of it the one that liked the most was "  Pine-sol " because of the smell but in reality, clean does not have a smell it is added in all products so we think that clean has a smell but it is not true.


Today, I know so many people with allergies that have developed since they were adults, that means that the effect must be environmental, why are we developing those allergies and asthmas are on the rise as well.
Also, young children have a food allergy and it is skyrocket, now even at school nobody is allowed to bring peanut butter and more etc. and even if your child is not allergic.
Therefore, we have to act on the environment and what we are using in our homes. Because our home is the least safe place for our children because of all the chemical products that we are using to be almost sterile in our society.
Watch this interesting video on chemicals that can be harmful to our family.
Do you have some of these products under your sink?
These are not always safe for us and our planet. They contain these chemical compounds below.
– Chlorine Bleach
This is the most frequently involved in household poisonings in the U.S.
– Sodium Hydroxide
Found in: Dishwashing liquids, laundry products, oven cleaner, scouring cleaners, tub and tile cleaners.
Side effects: Inhalation is immediately irritating to the respiratory tract. Contact can cause severe damage to the eyes, skin, mouth, and throat and cause liver and kidney damage.
– Hydrochloric Acid
Found in: odour eliminators and toilet bowl cleaners.
Side effects: Can cause severe damage to the skin. It can be harmful to health if inhaled and can also be fatal if swallowed.
– Butyl Cellosolve
Found in: Cleaning wipes, degreasers, floor polish, rug shampoos, toilet bowl cleaners.
Side effects: Can cause irritation and tissue damage from inhalation.
What to look for green & safe products.
They do not contain:
– Toxins                           –  Chlorine bleach
– Allergens                      –  Phosphates
– Harmful fumes
– Nitrates – Volatile organic cleaning compounds
How about fetuses and babies, are they affected?
According to scientific researchers babies, children, and fetuses are high risk to develop some defects while the brain and organs are developing in their mother wombs.
Until adolescence, it is crucial that children are less exposed to those chemicals that can be harmful to them because their bodies and brains are developing during this vital period.
Moreover, children live on the floor 24 hours a day and put everything in their mouth and when they test them for chemicals in their bodies, it might be positive because of the long exposure even before they were born.
Here are my recommendations that I use.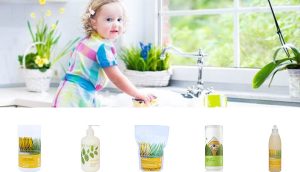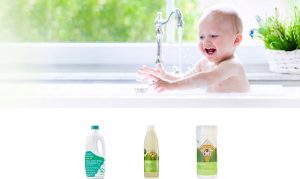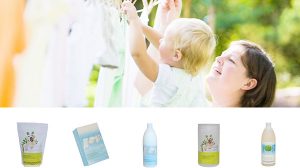 My favourite products
For my laundry is, the Fresh Laundry concentrate, it lasts a long time without leaving any residue on your clothes and conserves their colours as well.
For my bathroom & outside are, the basic H2 can do everything in the house and even outdoor. You use one product for all cleanings you need to do such as counters, kitchen, cars, etc.
For the strong work, I use basic G, I love it especially for my balcony and the door step which is full of birds wastes +++ and very difficult to remove, but with basic G, you take a basic G – soaked rag over it for one or 2 minutes and you wipe it off in no time and no rubbing.
For my kitchen, the Hand Wash concentrate, a little goes a long way and its subtle fragrance and texture feels so good in your hands, I love it.
Please, leave a comment below. What are your favourite cleaning products?
Let's connect on my Facebook FanPage
See you there!
Gaétane
www.gaetaneferland.com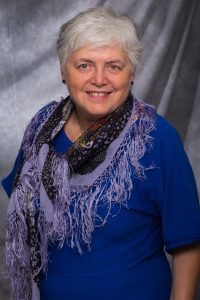 Facebook Comments