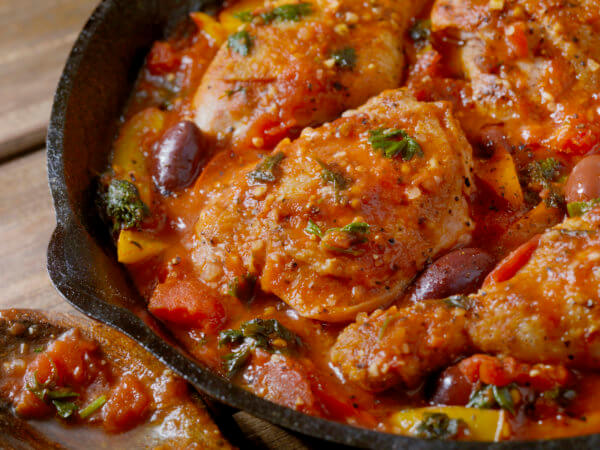 How about a new chicken recipe that you can adjust to your taste. If you are like me I like to add my own personal touch. I am sharing one of our delicious chicken recipes from " Naturally Shaklee "

Ingredients:

2 lbs chicken breast meat, skinless
1 tsp olive oil
2 14.5 oz. cans plum tomatoes, undrained and chopped
1 cup sliced fresh mushrooms
½ cup chopped onion
2 garlic cloves, minced
¾ cup dry red wine
½ tsp dried oregano
¼ tsp crushed red pepper
¼ tsp black pepper
Salt to taste

Directions:

Sprinkle black pepper and salt over chicken breast meat and set aside.

Heat olive oil in large nonstick skillet over medium heat.

Add chicken and cook 5-7 minutes on each side or until lightly browned.

Remove chicken from skillet, cover and set aside.

Add mushrooms, onion, and garlic to skillet, sauté over medium heat 5 minutes.

Add wine and next 3 ingredients; bring to boil.

Cook 10 minutes or until sauces are slightly thickened, stirring occasionally.

Return chicken to skillet; cover and cook for 5 minutes.

Uncover; turn chicken over and cook an additional 10 minutes or until chicken is done.

Enjoy!
Servings: 8
Serving = 4 oz chicken

Please, I would love to hear from you!

Have a wonderful week,
Gaétane
Facebook Comments