What To Avoid In Your Skin Products!
| Category: Healthy Beauty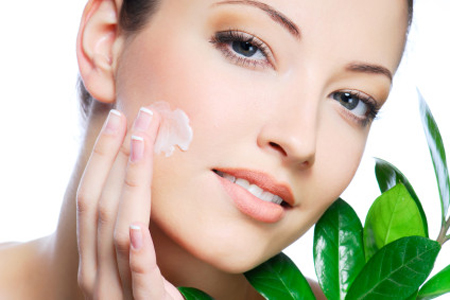 Today people are more aware of what we put on our skin. It is difficult to choose which products that you can use safely. Now the choices of all the beauty products are almost endless.
One thing is astonishing me, is the list of ingredients that are listed on the products. Actually, it is the same if you want to buy a muffin which has not many ingredients if you make them.
However, if I buy one from the market almost  5 or 6 inches of ingredients are on that list it is kind of scary and beauty products as well.
There are some factors that can influence our skin, environment, stress,  genetics, and the way we live may impact our skin.
But do you really know all those chemicals that are questionable and might be harmful to our health?
5 harmful chemicals used in skin products:
1 .  Parabens
These chemicals mimic estrogen and can lead to hormone imbalance.
2 . Phathalates
Found in " fragrances, " block testosterone and can damage a man's reproductive system. Also, increase the risk of breast cancer as well.
3 . Mercury
They are used in products to lighten the skin and can cause a mercury poisoning.
4 . Petroleum
It contains 1,4- Dioxane has been listed by the World Health Organization as likely carcinogen.
5 . Hydroquinone
It is altering your pigment while weakening the elastin and collagen in your affected area.
Other ingredients to avoid.
Colors
Mercury
Propylene Glycol
Hydroquinone
Lanolin
Quaternium-15
EDTA
Ethanolamine
Formaldehyde
Styrene
Quat Ammonium
Silver
CFC
Perfluoro
PEG 1
PEG 2
PEG 3
Cyclosilicone
Parabens
Phthalates
To read about the right healthy ingredients to look for,
read more here.
What we add to our skin is very important for our general health, we need to be choosing carefully what products we are going to use. It is up to us to read the labels before buying the products.
Go for more natural ingredients as possible.
Enjoy a healthy skin, I would love to hear from you!
Please, share If you like it!
You may ask me a question If you want!
Gaétane

Facebook Comments