Did you know that you can make your own toothpaste with simple ingredients from your kitchen, coconut oil, and baking soda? I have been using my own toothpaste for about 2 years.
Also, we can avoid all the chemicals and save money at the same time. I did start making my own toothpaste because our company discontinued the one we had.
Only a few days using it I could feel a difference in my mouth after one use and the whitening effect as well.
Here is my recipe:
– 1/2 Cup of Coconut Oil
– 2 to 3 Tablespoons of Baking Soda ( organic )
– Stevia powder ( optional, you can use something else )
– 20 Drops of Peppermint Oil  ( or any other essential oil )
– Oregano Oil  ( I use to replace Peppermint )
Oregano oil has the antibacterial property that I am looking for.
Mix all ingredients in a small container, until you reach the right consistency.
In the summer, when it is very hot and humid I keep it in the refrigerator,
otherwise, it becomes liquid. However, you need to take it out half an hour
before using it.
According to Dr. Richard Brouse post, there are few reasons that using Coconut oil can be good.
1. No harmful chemicals

Conventional toothpaste such as Colgate Total contains triclosan antibacterial agent.
See the whole article of Dr. Brouse which will be explained in more details.
2. Good and Effective Against Cavity
Massaging your gums for 10 minutes a day can reduce cavity.
3. No Foaming Agents
Many kinds of toothpaste contain sodium lauryl sulfate ( SLS ) or sodium lauryl ether sulfate which are surfactants responsible for the foaming action on toothpaste.
Read more here.
4. Inexpensive
Coconut oil, a small container and last few months.
5. Only Using Coconut Oil On Your Dog
You can use coconut oil for your dog nothing else in the recipe because it can be toxic for them.
Happy brushing!
Gaétane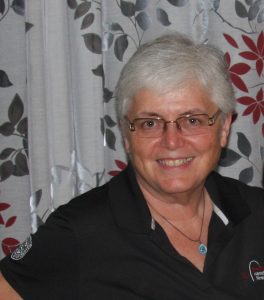 Facebook Comments