Go Green With " Get Clean "
| Category: Healthy Home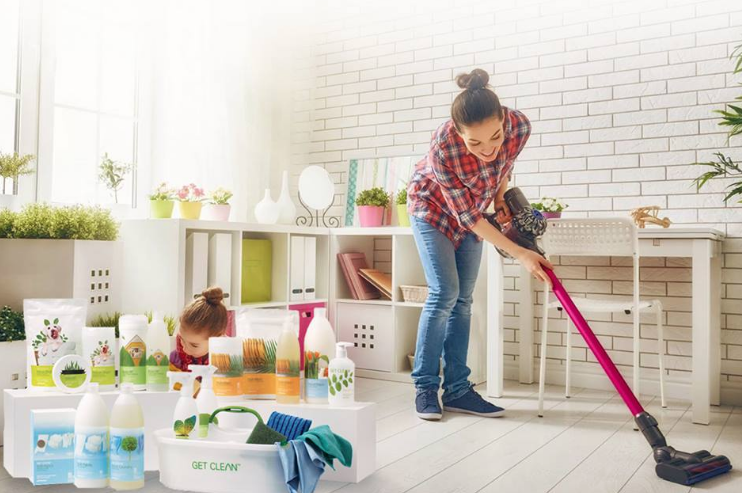 I think that it is important to choose products that are safe for you, your family, and the environment. This is why I am using those products because they are safe and economical because of the concentration they are made of.

Here are some characteristics:

1. Safe:
Get Clean means a safer home – Get Clean products are non-toxic and free of harmful fumes, nitrates, phosphates, and chlorine bleach.
2. Powerful:
Tough on dirt, gentle on the environment – Typically, strong cleaners are rough on the environment, but a lot of eco-friendly cleaners seem a little too "friendly" to dirt. With Get Clean, you don't have to choose between powerful cleaners and powerful convictions to take care of your home.
3. Green:
Earth-friendly cleaning agents – Get Clean uses biodegradable, earth-friendly cleaning agents, with no phosphates, nitrates, or other things that the planet doesn't like.
4. Smart:
Save money while you help save the earth – Get Clean products are concentrated not only to reduce waste for our planet but to make it more economical too.
Here is a video on " Get Clean":
I love the natural products that I am using. Make sure that you are doing your due diligence before buying products that are safe for your family and the environment.

Please, I would love to hear from you.

Have a good week,
Gaétane
Facebook Comments