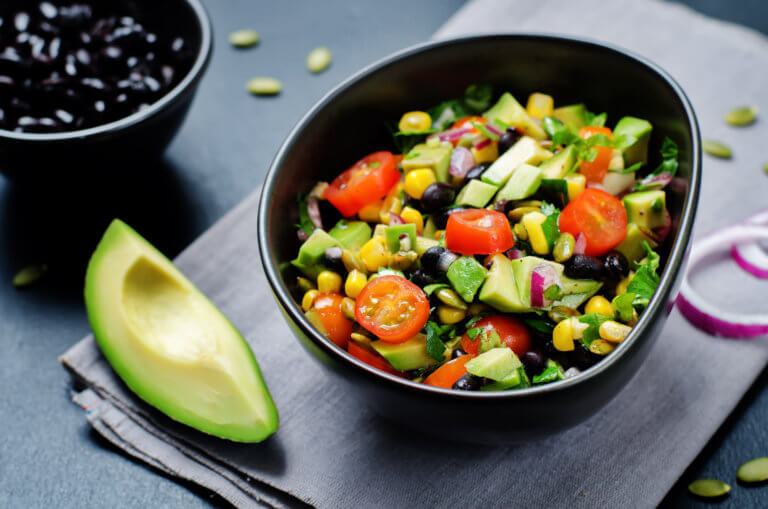 Isn't it refreshing to have a salad in the summer and fall that can be warm as much as in the summer?
I found this salad amazing to have with all fresh vegetables that we have at this time and don't forget to personalize it.
This is a recipe from Shaklee Naturally!
Enjoy and share it as you wish!
Ingredients:

1 can black beans, rinsed
1 cucumber, diced
1 can corn
1 red pepper, diced
1 cup cherry tomatoes
1/2 cup chopped green onions
2 cloves garlic, minced (you can also use garlic powder)
1/2 cup fresh cilantro, chopped
2 Tbsp extra virgin olive oil
1 avocado, diced
Juice of 1 lime
Salt and pepper to taste
Directions:

In a large bowl, mix all the veggies except avocados.
Add olive oil and fresh lime juice, and stir well.
Cover and chill for a few hours or overnight.
Season with salt and pepper and just before serving add in the avocado.
Enjoy your delicious dish!
Please, leave a comment or ask a question!
Gaétane
Facebook Comments