A Few Red Flags When Considering Any Business Opportunity!
| Category: Marketing Tips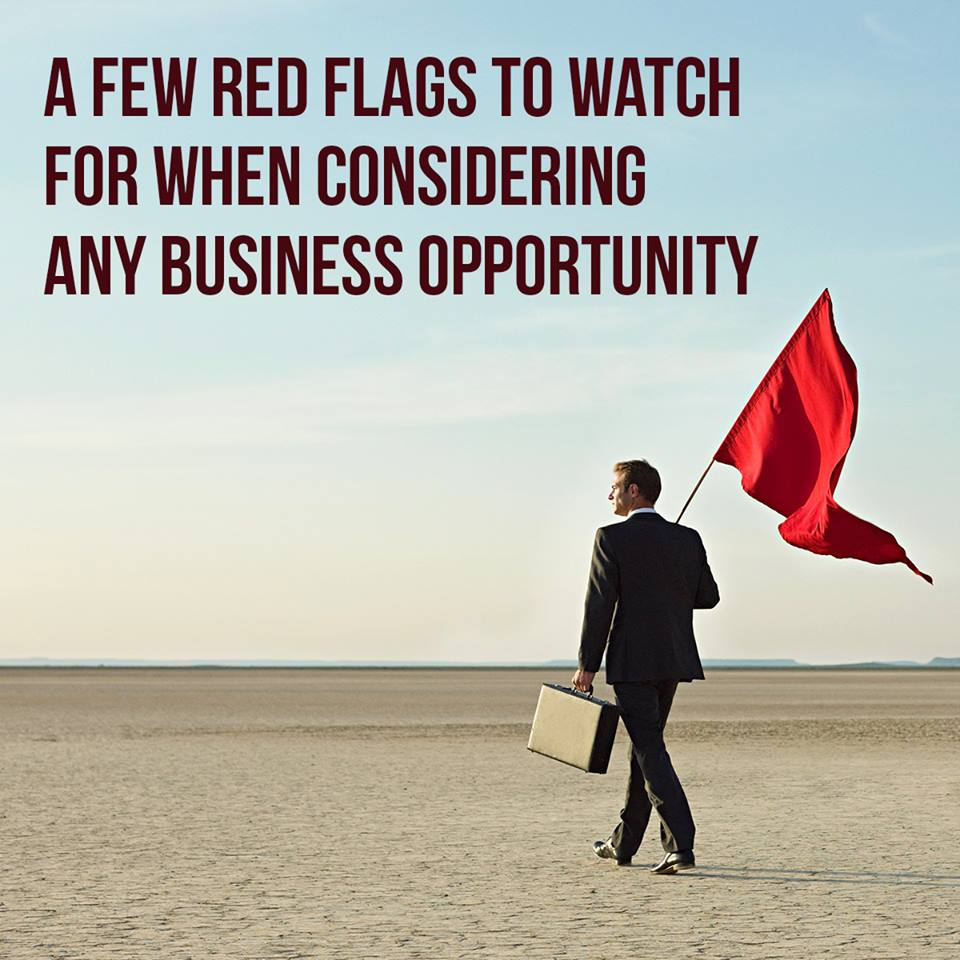 When we want to start any business opportunity we should have in mind some reminders and do our due diligence before getting in trouble. You may experience some of them yourself.
Red Flags

1. You're told that some automated system will do all the work for you. You can just sit back and watch the money roll in.
2. You're pressured to make a decision to buy or join something without being given a chance to give it your due diligence.
3. You can't review any information unless you pay a substantial sum of money.
4. The earnings claims are huge and unrealistic. Earning $20,000 a month within 6 months, for example, is pretty much impossible for the average person.
5. You never get a live person when you call the company's phone number, you get only an answering machine, and the company's address is a post-office box.
These red flags are something to consider before starting your business.
When you have found our business there are some start-up lessons to look at.
1. Be particular to who your customer is.
2. Don't over promise and under deliver.
3. Stay on top of your taxes.
4. Stay organized.
5. Focus on what's important in growing your business.
6. Quickly get over of failure.
The most important is to get started first and enjoy the ride!
Please, I would love to hear from you and thanks for reading.
Have a wonderful week,
Gaétane
Facebook Comments