10 Ways To Stop Feeling Overworked and Overwhelmed!
| Category: Earn Online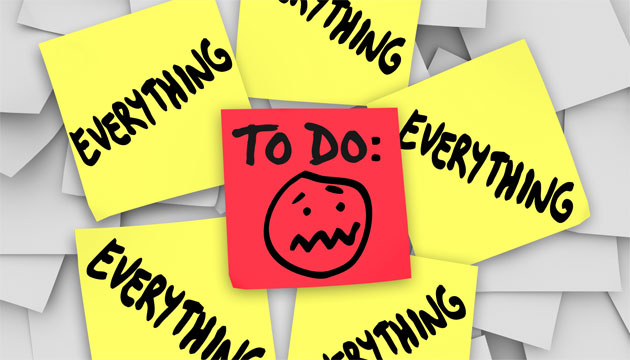 Today's world can be very stressful and difficult to keep the focus on what we have to every day. Feeling overwhelmed from time to time can be disturbing.
10 Ways to stop feeling that way and improve your life:
1. Recognize and overcome the tyranny of the present.
Try to see one day at the time and make your schedule the day before so you will know what comes ahead.
2. Ask, "Is this really necessary?"
This is a question that I have to ask every day because It is easy to get distracted.
3. Push reset on your calendar.
Re-start to put your calendar where you need to be and do.
4. Determine (and follow) your unique operating rhythm.
Stay in your natural rhythm the way you function not according to others.
5. Schedule the most important tasks first.
PRIORITY – PRIORITY – PRIORITY
6. Give yourself time for unconscious thought.
Let your thought come to you as an inspiration.
7. Set boundaries.
Very important to set boundaries with people surrounding you and be able to say NO when it's time without offending your friends or business partners.
8. Be strategic with "yes" and "no".
Set your priorities and be strategic.
9. Tame your distractions.
very easy to get distracted. You can decide what is important and what you can let go to achieve your goals.
10. Remember your impact on other people.
There are always people who are going to follow your steps so it is crucial that you walk the talk.
I think that it is consequential that we stop being overwhelmed and get new habits and be efficient, successful in our business.
Please, leave a message and Have a nice day!
Gaétane 
Facebook Comments