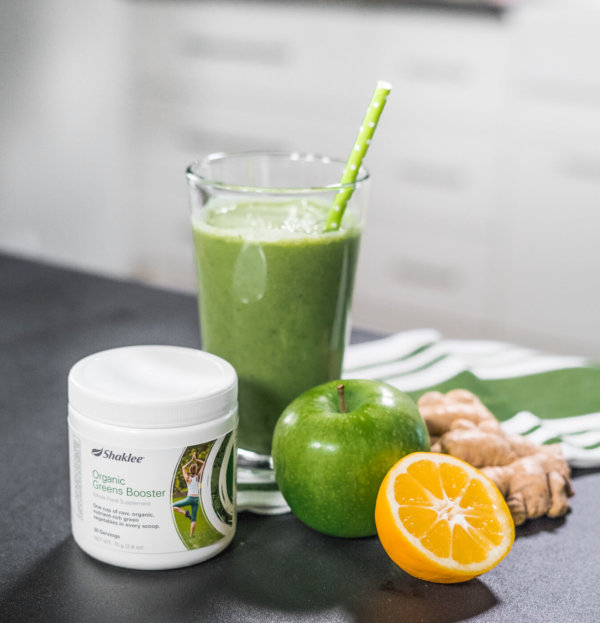 Sometimes, It is difficult to have our children to eat vegetables during the week. Shaklee has released an organic green product than we can add to our recipes such as muffins and so on.
This recipe from Naturally Shaklee can be a good choice for you and your family. I hope you will like it.
Your shake has a new power partner! Our brand new Organic Greens Booster is the easiest way to get one cup of raw, organic, nutrient-rich green vegetables in just one scoop. Organic Greens Booster is made with kale, spinach, and broccoli and loaded with Vitamin K plus phytonutrients like lutein and zeaxanthin. All you have to do is take a scoop and add it to your Life Energizing Shake to get a serving of greens. Try this yummy recipe below!
Ingredients:
2 scoops Vanilla Shake  ( Any of the brand of your choice )
1 scoop Organic Greens Booster  (In powder of your choice )
1 cup milk of choice
1 green apple chopped
1 tsp grated ginger
juice of 1/2 a lemon
 Directions:
Combine all ingredients in a blender with ice (as desired). Blend and enjoy!
Enjoy your Spring!
Please, I would like to hear from you and ask questions If needed!
Gaétane
Facebook Comments